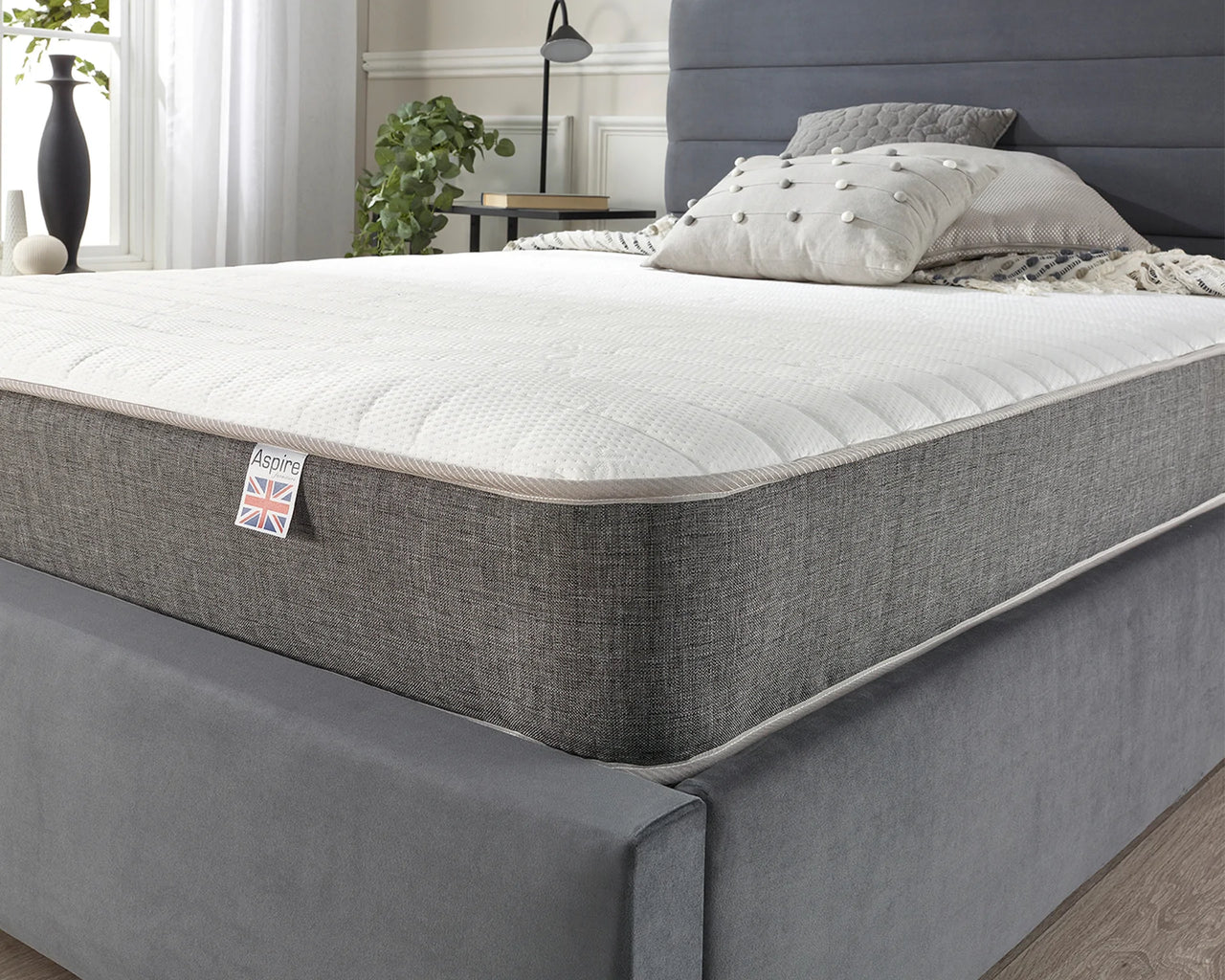 Mattress Ultimate Buying Guide
Are you struggling to find the perfect mattress? Here at Better Bed Company, we have an extensive collection of mattresses for everyone's needs.
Our partnerships with trusted brands like Julian Bowen, Bedmaster and many more ensure you are getting the best mattresses on the market for your home.
Check out Better Bed Company Mattress Ultimate Buying Guide below to choose your next mattress today!
Mattress Material Types
Memory Foam Mattresses
Memory foam mattresses are popular because they offer expert back support and pressure relief. They are also ideal for people who suffer from back pain or other medical conditions that require a firm surface.
Natural Fillings Mattresses
Natural fillings mattresses offer a variety of benefits. For example, they are more relaxed than memory foam mattresses, so you are not hot in bed, and they provide excellent sleeping support.
Latex Mattresses
Latex mattresses are an excellent choice for people who want a bouncy and responsive surface. They are also hypoallergenic, making them a perfect option for people with allergies.
Cool Blue Memory Foam Mattress
If you're looking for a mattress that offers excellent support and pressure relief, a Cool Blue memory foam mattress is the choice for you!
This type of mattress is made from multiple layers of memory foam, which conforms to your body and provides support where you need it most.
The Cool Blue memory foam layer helps to regulate body temperature, making it a good choice for hot sleepers.
Reflex Foam Mattresses
Reflex foam mattresses are suitable for many situations, like in the master bedroom or even in the spare bedroom for your guests. They are not as bouncy as latex mattresses, making them ideal for comfort!
Cashmere Mattresses
Cashmere mattresses are a luxury option, and they offer a variety of benefits.
For example, they are softer than memory foam mattresses, making them ideal for people who prefer a smoother surface. Additionally, they are hypoallergenic and dust-mite resistant.
Spring Systems
Pocket Spring Mattresses
A pocket spring mattress contains small springs enclosed in their fabric pockets. This allows each spring to move independently of the others, which results in a more comfortable and supportive sleeping surface.
Open Coil Mattresses
An open coil mattress is constructed from a series of interconnected coils, with each coil supporting the one above it.
No Springs Mattresses
A no springs mattress is made without any traditional coil springs. These mattresses can be constructed from various materials, including foam, latex, or air.
Orthopaedic Mattresses
Orthopaedic mattresses are designed to provide extra support for the spine and neck. They are often made from high-quality materials such as memory foam or latex.
What we offer
At Better Bed Company, we offer mattresses in sizes from small to European King Size.
Whether you need a soft, medium or firm mattress, Better Bed have you covered!
Check out the types of beds we offer below!
Contact Us
For more information about our mattresses, call 08000 467 616 or email us at customercare@betterbedcompany.uk.