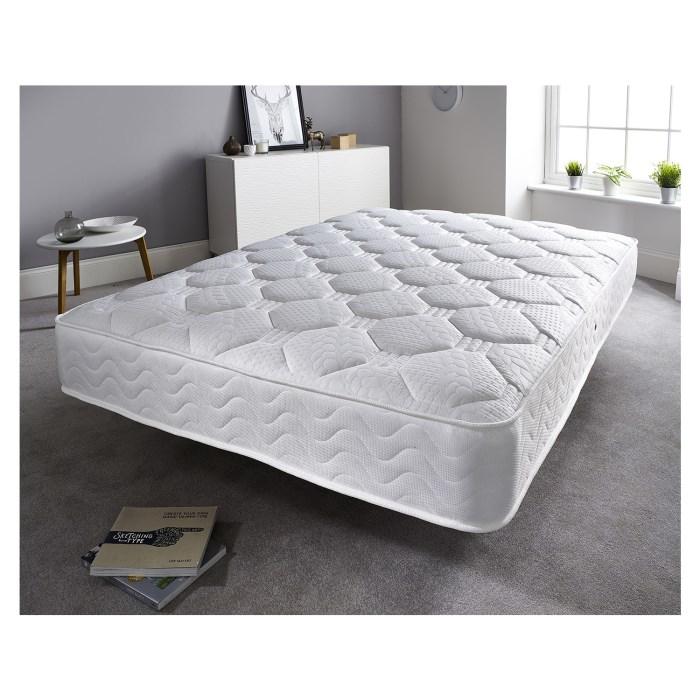 Single Mattress Ultimate Buying Guide
This guides about helping and providing our customers and readers with quality information before they make there next buy. See what our experts have in store for hints and tips read on.....
At Better Bed Company, in terms of popularity, the single mattress is right at the very top!
We offer a range of single and small single mattresses include memory foam, latex mattresses and many, many more materials and styles.
Our single mattress collection is ideal for adult single beds and for children who may have outgrown their toddler bed. They might just need something a little bigger but not too big!
The single collection at Better Beds will help you find a mattress that brings comfort and affordability. In this latest ultimate buying guide, we'll tell you all you need to know about single mattresses at Better Beds!
Types of Single Mattresses Available at Better Bed Company
For the perfect sleep night after night, there should be only three single mattress types you should consider:
Spring mattresses
Spring mattresses offer superb quality using the traditional interior filling of springs. Spring single mattresses have a considerable amount of springs inside that are situated in areas of the mattress that provide the ultimate comfort and support to your body while you sleep.
Foam mattress
Foam mattresses are the number one single mattress choice for customers, with many different types of foam to choose from, including memory, reflex and cool blue.
Comfort, technology, and much more, a foam single mattress has everything you need for dreamy nights of sleep, night after night!
What brands of Single Mattress are available at Better Beds?
Alongside our own Better Beds bespoke single mattresses, you'll be able to find all the brands you know (and some you don't!) of single mattresses.
Choose from names such as;
For a complete list of brands available here with us at Better Beds, navigate to our 'Brands' tab on our homepage here.
How to buy a Single Mattress from Better Beds
First things first, you'll need to view our complete Single Mattress collection to make an informed decision!
For single mattresses, click here; for small single mattresses, click here!
When you've found the perfect single mattress for your bedroom, you can call us to purchase or for help and advice on 0800 0467 616 or fill in our online customer form here!